Heat pumps are a great way to implement energy efficiency in your Virginia home. They take the place of furnaces and air conditioners by providing both heat and cool air whenever needed.
Our heating, ventilation, and air conditioning (HVAC) experts possess high levels of experience and knowledge to install, replace, repair, and maintain your home's heat pump. If you are considering a heat pump new installation or replacement, or if you are looking for repairs or maintenance, you will not find more qualified and reliable professionals than you will at K&J Mechanical LLC here in West Point and its surrounds.
No matter what type of residential heat pump you are contemplating or have, our experts live up to our reputation.
How Are Heat Pump Systems Different?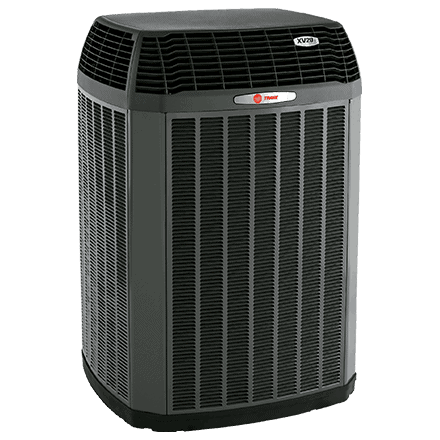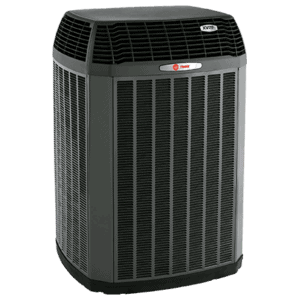 Heat pumps offer an energy-efficient alternative to furnaces and air conditioners. They work differently than more traditional heating and cooling systems.
Heat pumps take heat from the outdoors and transfer it into your home when our Virginia outdoor temperatures dip. Then during the warmer season, they move the heat from inside your home outdoors.
Because they transfer heat from one location to another instead of creating heat, heat pumps are very energy efficient, costing you much less in energy than conventional HVAC systems.
Heat Pump Benefits
Just one of multiple benefits of a heat pump is its energy efficiency, which saves you money year round. If you don't have a heat pump in your West Point home, now may be the time. Our heat pump installation experts will take care of the service for you as well as give you the advice needed to reduce your energy consumption and lower your home's energy bills.
Another benefit is the positive impact a heat pump can have on your home's indoor air quality (IAQ). Since a heat pump is simply transferring heat instead of creating it with a fossil fuel, it does not contribute to poor indoor air quality.
At K&J Mechanical LLC, our home comfort specialists only work with the industry's leading systems and materials, so you can rest assured your heat pump will keep you comfortable for years.
Heat Pump Installation and Replacement
If you are considering replacing your current heat pump or if you are thinking of converting from a traditional HVAC system to a heat pump, talk to one of our professionals. We recommend involving us from the beginning of your project, so we can help you save time and money with the best decisions.
Our heating and cooling experts have the experience and knowledge you are looking for in heat pump installations no matter what your project may be. We will give you a written proposal so you can read what we suggest and the work we propose to do.
We also offer financing if that can help you with your heat pump investment.
Heat Pump Repairs
If your current heat pump suddenly fails or it is not working as efficiently as it should, call our K&J Mechanical LLC heat pump professionals. We only work with the highest-quality parts and materials. When we make a repair, it stays fixed. And we guarantee our work, so you never have to worry about our craftsmanship.
And if your heat pump breakdown is an emergency situation after we are closed, we have you covered. We know emergencies don't only occur when we are open. We offer emergency service 24 hours a day, 7 days a week.
Your comfort and absolute satisfaction are priorities with us. We will always do all we can to accommodate whatever you need.
Heat Pump Maintenance
Keeping your heat pump properly professionally maintained throughout the year helps prevent unexpected failures and problems, as well as promotes the optimum efficiency from your system. It also goes a long way in extending your heat pump's life span.
Ask us today about our K&J Mechanical LLC Annual Maintenance Agreement program options and how they can best serve you. We offer different levels to meet everyone where they are in their homes and budget.
Contact our team of experts to discuss how a heat pump can help you achieve the comfort level you want in your West Point, VA, home. If you require a repair or maintenance, our heating and cooling professionals can help you with that as well. Call (757) 280-4335 or request service online today.
Heat Pump Repair in Williamsburg, VA 23185
"Professional timely service was provided from the response to the phone call requesting assistance to when the repairs were done in my home with great care and consideration by Mr. Corey Judge! I highly recommend K & J Mechanical LLC for quality services!! Thank you so much."
- Jewel W.
Heat Pump Replacement in West Point, VA 23181
"First time using your company. Very professional from the call to the service. Will be using you again and will refer you to family & friends. Thank You!"
- Nancy S.
Heat Pump Maintenance in Henrico, VA 23223
"Once again K&J did an excellent job. They called to let me know ETA and were on time; as usual😊 The technicians Daniel and Cornelius were polite and informative. They wasted no time in performing the check up
I highly recommend K&J Mechanical Services"
- Kim J.
Heat Pump Maintenance in Williamsburg, VA 23188
"Always delivers superb, attention to detail service. Timely and courteous. 6 Stars more"
- Von R.
Heat Pump Repair in Williamsburg, VA 23237
"Highly satisfied with entire process from initiation of the service call, arrival of the tech (in a timely fashion) to completion of the service call.
The master tech presents with impressionable knowledge and was able to answer any question related to the scope of work. Corey explained the findings in easy-to-understand language and provided a summary of the findings. The K&J Team cares about the customers they provide services for, while also educating their customers so that they are satisfied and fully understand throughout the entire process."
- Jewel S.
Heat Pump Maintenance in Williamsburg, VA 23188
"Great company, great service!"
- Ione O.
Heat Pump Replacement in West Point, VA 23181-9475
"Daniel Smith and crew showed up first thing in the morning for a heat pump replacement and wasted no time getting started. The old system was removed and the new system was installed. The crew was very professional and cleaned up both inside and outside when the job was done…Cory made sure everything was working properly and answered all my questions…very friendly group of guys who got the job done."
- Ken M.
Heat Pump Installation in Williamsburg, VA 23188
"Prompt, professional, detail oriented and thorough work on my installation of a new Trane heat pump. Planning to have a new Trane gas furnace installed by the same team after my experience with this K&J installation. Highly recommended."
- David S.
Heat Pump Repair in West Point, VA 23181
"Both of the workers were courteous and kind. They answered any questions that I had and were very informative about what they were doing. I'm very appreciative of the company."
- Stewart C.